"This is an excellent CD, highly recommended to everybody who loves the American Gothic scene" Ascension Magazine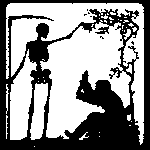 "A stunning debut by the Los Angeles-based Blood of Roses, blending a bloodline of influences Dead Can Dance, Sky Cries Mary, Kate Bush and Enya & with elements of Siouxsie & the Banshees, Depeche Mode and soft Nine Inch Nails bled in for excellent measure. ...The vocals range from the brooding goth temptress to the little girl lost, with an accompanying array of musical mastery from the surreally mystical to the wraths of lament...All in all, a remarkable creation worthy of no less than 10/10!"
"...[T]he two members of the Blood Of Roses project compose music that contains the passion and originality that most bands or artists are lacking today...there is so much power and passion in the beautiful and very unique voice of Roberta and the majestic orchestration done by James...this is without a doubt an album that will be spending some time in my cd player" Tartarean Desire
"Blood of Roses is gothic folk rock which combines ethereal elements to maintain an overal dark and mystic feel. Imagine if Andy Sexgang were a woman and the music was influenced by everything from Mephisto Walz, Dead Can Dance, Christian Death, Shadow Project and other dark gothic artists and you might come close to understanding the sound of Blood of Roses." Im Rhythmus Bleiben


"Blood of roses has a new EP release out called SANGUE. Next release called ICONIC, coming soon. Blood of roses reflects combined influences from award-winning compser James Henriques, and exceptional vocal creativity and grace by professional singer Roberta Lengue...Henriques is an astounding composer transforming synth into more acoustic, orchestal music... which simply must be heard to be appreciated. I was quite amazed by SANGUE in it's complexity KNOWING that BLOOD of ROSES does not include a half dozen talented musicians, as would otherwise by my first impression. BLOOD of ROSES owns the studios in which they record and have that advantage of perfecting their music sans the stress of expensive recording studio expenses. Find out why Blood of Roses is prominantly featured on at least 2 dozen locations across the net... you've earned a taste of excellence today..." Jett Black
Nocturnal Movements

There's roses and candles and red rosary. Also, there's the BIRD with voice like blood and electrified cathedral organist, too. It's all on the "SANGUE" EP by the Californian duo BLOOD OF ROSES. The blood is everywhere all over this CD. Sipping from the roots of history, consuming the land with life and pulsating untamed through the melodies of this "bloody" CD. Actually,the blood is not even mentioned as a word or a cheap symbolic gimmick to envoke some vampyrical stupiditties that might connect (by some) this beautiful release to self-compromited so-called "gothic" masters of ugly make up. "SANGUE",my dears, is the sound of the midnight ceremony, and I will remind you again-the voice of BIRD is amazing; noone sounds like she does. This is the voice of pure blood, like rising river of passion, like the force of hurricane, and her musical companion, ser James Henriques, is brave enough to prepare her the path to the wuthering heights where BLOOD OF ROSES will stay forever, as they deserve to. All 4 songs on "SANGUE" are unique and divine. Must have for everybody who like the taste of sangue". Radio "Politika", Yugoslavia
"[Jaemes] and Bird create a dark brilliant sound, and Bird's vocals are like no other. Bird's voice is a true instrument. When I first heard her sing, I was like " Whoa", that is something else. The music is dark, passionate and bold. Blood of Roses is pure, and is like boiling water and how it works its way up and then full force. I really like the electronics within this album, amazing tones, and beauty wrapped up within the music. "Sangue" the new E.P. is exciting, and different has taken gothic music into a new direction. Sangue is a classic album, true poetry, and if you don't at least check this band out, your missing something like no other. - Julie Johnson Sideline Magazine/Grave Concerns E-zine
"Sangue...draws you into shadowy candlelight with trenchant vocals that linger long after this EP ends..." In Music We Trust
"Avante-garde...evocative soundscapes..." Music Connection
"An extraordinary Ep, a divine and fresh work...This disk projects beautiful spaces of subtlety, voice harmony and music. The clean voice of Bird gives purity and light to the dark style of the Gothic. The charming light of the feminine voice is a strong point in this music, a style full with classic and select attributes to those that BLOOD OF ROSES ennobles with its music, and " Sangue " represents it faithfully." Bruxias Magazine
"...your music is wonderful [and] Bird's vocal abilities are really over the top." In Perpetual Motion

"Darkly avant-garde vampyre folk-goth ... Singer Bird tells ghostly tales against a background of swirly guitars and soft keyboards - you'll soon find yourself drawn into the music."
Abaxis Magazine
"Blood Of Roses brings sounds that are on the thin line between all styles in the new wave scene....This is poetry in a special way accompanied by mystical and strange music." Darker Than The Bat
"The music is layered and voluptuous... quite captivating. The most impressive point being that this band has achieved this depth while consisting of only 2 members... It reminds me of a more orchestrated version of Siouxsie and the Banshees mixed with Cocteau Twins."
The Duo's sonic pictures inhabit a region somewhere between the electronic world of Dead Can Dance, the Celtic grace of Ireland's Enya and the experimentalism of modern music movements...." Orange CountyRegister
"Cyber-gothic...lyrics from the dark side..." Weird Times
"The Entertainment is really cool. You have an excellent sound..." headboard
"The artist really took this one to the limit; this song [the Entertainment ]is grade A"
"Very good creativity. Nice concept. [the Entertainment is a]...Good song"
I'm so dead pleased with your work. Thank you again. Your Fan/Fiend, Adrian Alexis

"Always You" was a welcome addition to the music of [The Haven in Massachusetts]. Thank you again! It's always great to be able to introduce new music to the patrons of The Haven, particularly when it is a band the caliber of Blood of Roses.
DJ Todd D'Arcangel
Email Blood of Roses: